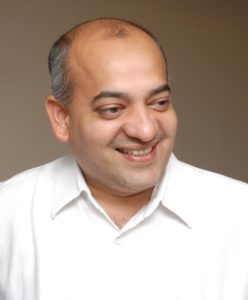 It's a great honour to serve as President of Ayurvidya Prasarak Mandal, a Trust formed in the years 1948-49.Our start was a humble Ayurveda dispensary organised near Mukhbhatt locality in Girgaon, Mumbai. Stalwarts in Ayurveda in every era have graced their services for Ayurvidya Prasarak Mandal education and Ayurveda services. Politicians, Social reformers, leaders in diversified sectors and scholars from multi-disciplinary sciences have been Trustees of Ayurvidya Prasarak Mandal. Late Shri T R Naravne, former Cabinet Minister in Maharashtra Government has been a central personality who instituted the campus in Sion Mumbai which was received by out Trust from Seth Ranchoddas Varjeevandas Madhavdas Sanatorium Trust and Seth Varjeevandas Madhavdas Charitable Medical Dispensary Trust through a consent Decree awarded by Hon High Court of Mumbai in 1949. Both the donor Trusts has started an activity in 1891 and 1895 on Sion campus as a Sanatorium and Dispensary. They were convinced of the good word undertaken by Ayurvidya Prasarak Mandal, which resulted in this amalgamation of resources and the campus as a result was donated to the current governing Trust andowner – Ayurvidya Prasarak Mandal.
Ayurvidya, simply described would mean Life Sciences within the context of Education. For us it means all that is meant but in the direction of Ayurveda, an ancient repository of experiential wisdom that preserves and delivers health towards a meaningful "Life" for mankind in society and aids nation building. Ayurveda to us is service to mankind and Ayurvidya our action therein.
The Trust has had the advantage of doyens of social reform. Late Shri Vasant Dada Patil, Late Shri S. K. Patil have served on the Board of Trustees. Late Shri Balasaheb Thackeray has also been a patron supporter for the cause of Ayurveda and our campus in particular. Ayurveda scholars have served as faculty in our teaching institute and provided experienced guidance in our OPD and IPD departments. The campus has also had patronage from Industry leaders like, Vd Nanasaheb Puranik, Vd P G Sandu and representatives from Charak Pharma and Zandu Pharma have contributed to the wholesome all-round Ayurveda legacy we see today. Grass root, basic fundamental practical Ayurveda was and is demonstrated on our campus.
Former President of India in the early years has graced a function that laid the foundation stone for our college and hospital building. Such is the rich and evident history of Ayurvidya Prasarak Mandal.
Today our campus has two main focal attentions – STUDENTS and PATIENTS. Education and experiential health care services. OPD, IPD and Panchakarma are active dynamos who everyday provide health relief to the hundreds who depend on near-gratis health care. Our campus has 14 Departments who are led by experienced faculty who have decades of teaching experience and approach the syllabus in a methodology that serves the eager young mind. Demonstrated Ayurveda is what we believe in. This is our today.
To give you a glimpse of our tomorrow and to see the future watch this space – less said and more done has been
the hallmark of our current Board of Trustees supported by a young and first time Council team. The task at hand and the aspirations with which we have taken the task of reform, reset and make-over should auger well with a basket of fruits as results and not just a unilateral achievement which speak little for Ayurveda. Our aspiration is to be India #1 destination for Ayurveda education and our mission is to give the best of Ayurveda health compliments to all those who enter our campus – we are fortunate to have alumnus as Trustees and Council members who believe in giving back to their alma mater what they have gained as direction in their Life.
We are completely dependent on Charity and Aid for our existence. On behalf of the Board of Trustees, Staff, Students and all those who benefit from our campus we would put on record our gratitude and appreciation for the Government of Maharashtra for their consistent support by way of aid. Scores of donors who come forward with medicines, machines, equipment and essential funds, please accept our thanks. Department of AYUSH Ministry of Health & Family Welfare, Government of India also deserves a lion's share of our gratitude for enabling basic infrastructure development for our College and Hospital.
Thank you … for believing in us and as a Team, we strive to upkeep the promise and deliver the benefit that Ayurveda represents – a tradition demonstrated – come visit us.